A landmark Florida Keys restaurant & bar for over 30 years.
If you're looking to kick back, relax, and indulge in the best food on Sugarloaf Key, Mangrove Mama's is your go-to spot. For over 30 years, Mangrove Mama's has been a landmark restaurant with a reputation for serving the freshest local seafood, specialty drinks, and award-winning desserts. With live music and a tropical Floridian vibe, you can enjoy your dining and drinks indoors or on our outdoor patio lined with palm trees. Whether you stop in for breakfast, Sunday brunch, lunch, or dinner—we can guarantee you'll be raving about Mangrove Mama's for days.
Need a reservation?
Give us a call and we'll happily reserve tables for larger groups.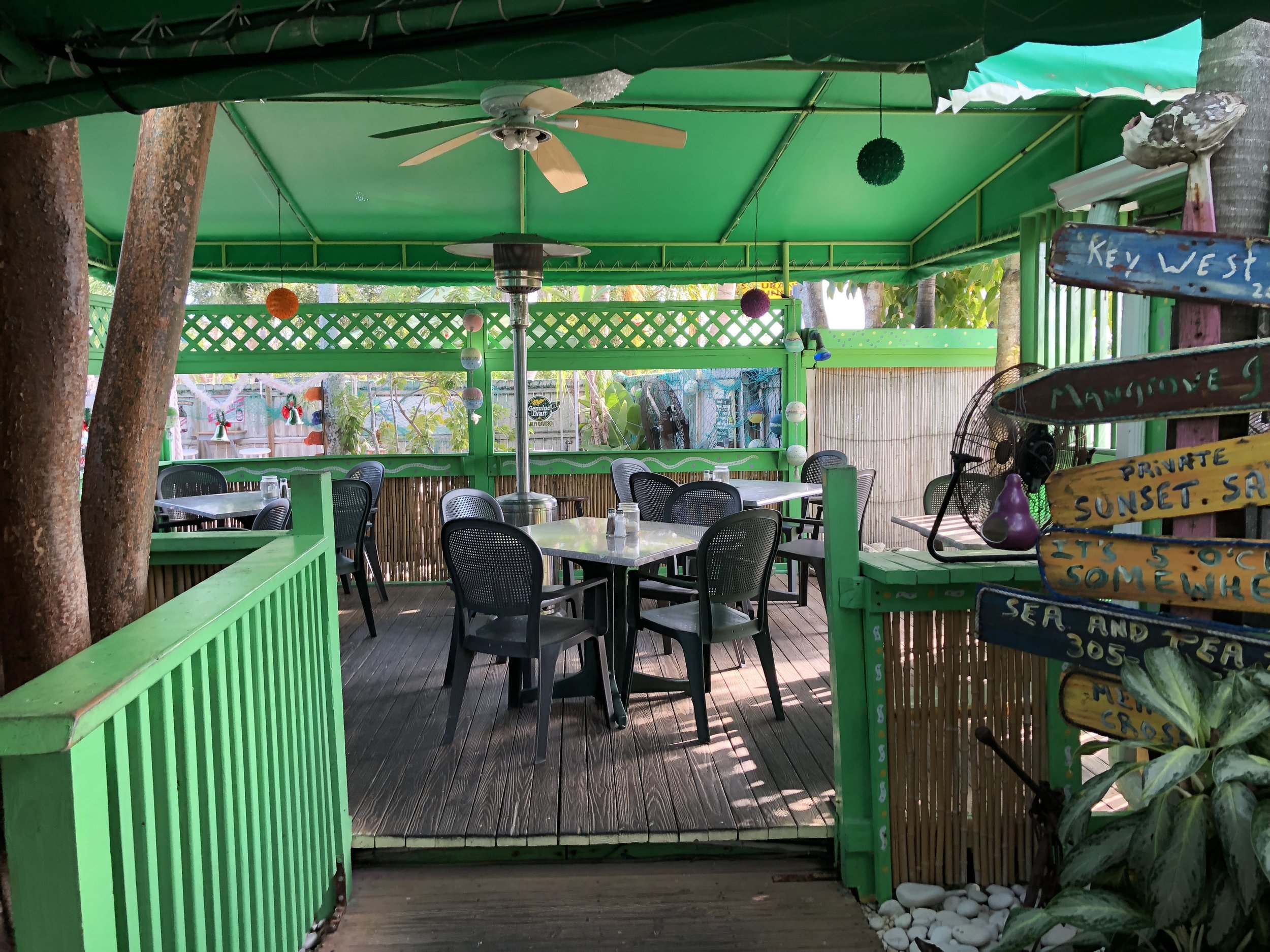 PIZZA
We know you love our key lime pie, but have you tried our pizza?
Mangrove Mama's proudly serves the best pizza in the Florida Keys. Call us today to place your order:
LIVE MUSIC
What's an outdoor patio without a little live entertainment?
Every week, Mangrove Mama's welcomes local musicians for your enjoyment. To see who's up next on our live music schedule, follow us on social media!
SPECIALS
Every week we offer a Sunday Brunch special!
9 a.m. - 1 p.m.
Adults $16.99
Kids under 12 $6.99
Drink Specials:
Mimosas & Bloody Marys
"We are full-time RV travelers and have been all over the United States - and we have never tasted a pizza that was better than "Mama's Special" at Mangrove Mama's. They delivered it right to the door of our RV in 45 minutes. Next time we come to the Keys we'll go to the restaurant for dinner. If the rest of the food is as delicious as the pizza, we'll be loyal customers for years to come!"

Pam B.
"So glad this place was by where we stayed! Stayed 4 nights, went here twice. Their food is some of the best we had in the Keys. The key lime martini was great, seafood quesadilla was great, they caught our fresh catch. The owner actually hangs around so that's cool. Live music every night is really cool, helps the locals out. The rum drink with 4 runs, can't even remember the name, but didn't taste like it had much rum at all. Overall, great place."

Nicole S.
DO YOU LOVE MANGROVE MAMA'S?
Sign up for our email list for exclusive offers, upcoming events, and other news!