Mangrove Mama's has been a landmark restaurant and bar located on Sugarloaf Key for over 30 years.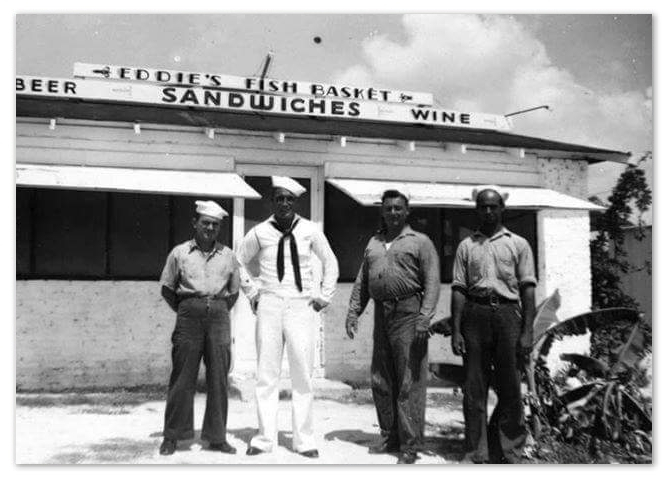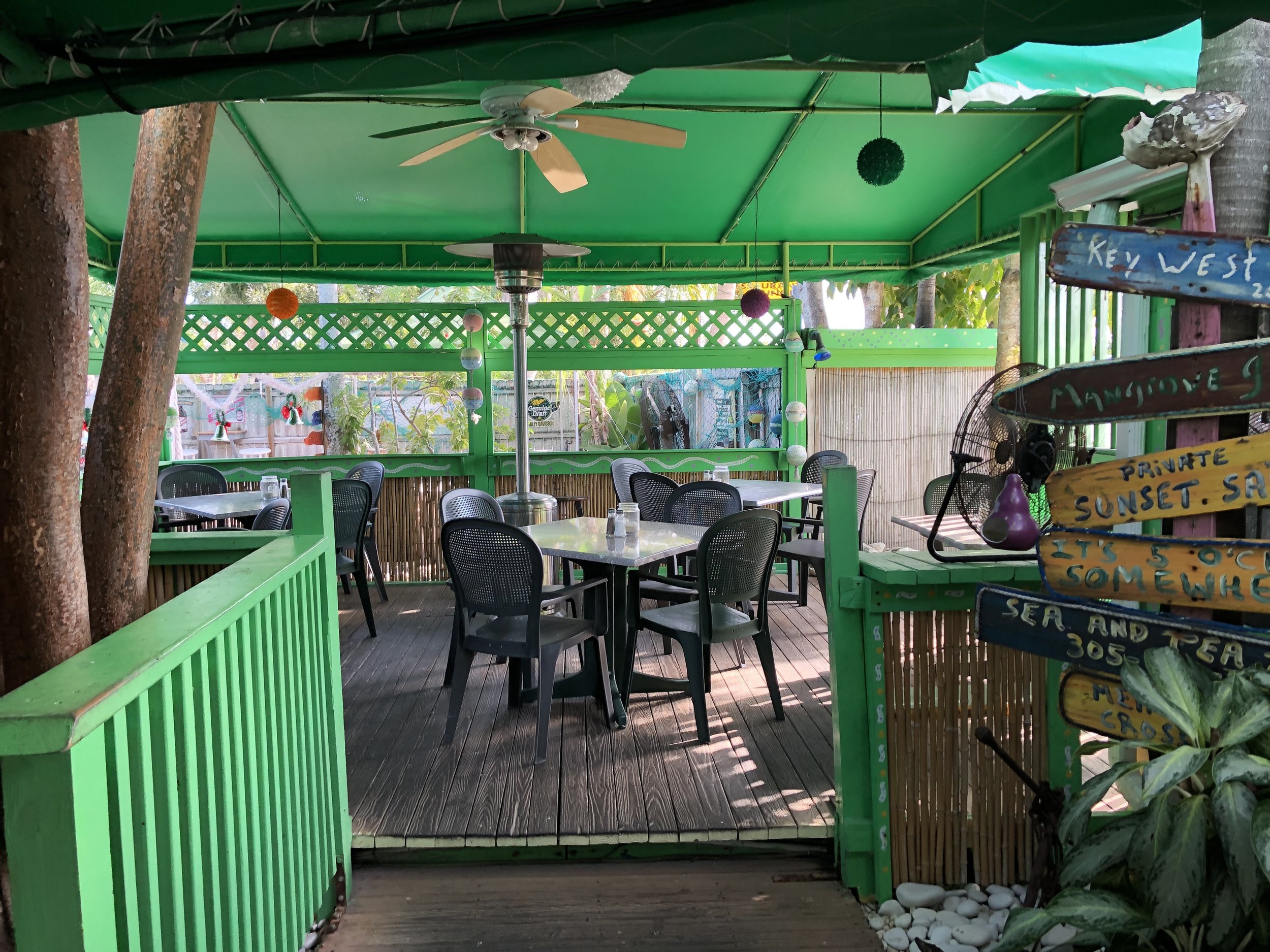 Mangrove Mama's has a reputation for serving fresh local seafood, succulent steaks, specialty drinks, and delectable desserts. Whether you are stopping in for breakfast, Sunday brunch, lunch or dinner, you will leave raving for days about our delicious fare. We are always sprucing up our menu with new and exciting items, but the staples that keep the locals coming back are our Shrimp St. Jacques, Cracked Conch, Mama's Conch Chowder, and our award-winning Key Lime Pie.
Our legendary restaurant is truly one-of-a-kind with its laid-back, tropical Florida Keys atmosphere. But it's impossible to talk about Mangrove Mama's without talking about the history of the Florida Keys. Well, the last hundred years anyway.
It's been said that Sugarloaf Key derives its name from the shape of the nearby Indian Mounds. Most people agree, however, that the name comes from the sugarloaf pineapples that were once grown here.
Sometime between 1905 and 1912, the buildings that house Mangrove Mama's were built. They were originally constructed as a rail stop and residence for station agents working for Flaglers "overseas railroad." Over the next 100 years, these buildings have weathered countless storms, dire economic times, and even survived the 1935 Labor Day hurricane that swept through the Keys, taking the railroad with it. In 1939, U.S. 1 opened and connected the Florida Keys to the mainland.
Gas pumps were soon installed and a general store occupied the front building to service the growing number of tourists arriving in the Keys. In the late 1940's, retired navy man Captain Eddie got hold of the place and opened "Eddies Fish Basket." Catering mainly to sailors and the few locals, it wasn't long before it became known as a great spot for a cold beer and a quick meal. The men often locked the place up themselves before heading back to base after a long night of drinking and gambling. This went on for decades, and after Eddie passed on and the gas pumps were removed, the buildings fell into a state of disrepair.
In 1979, Gary and Nancy Bell decided to have a go at it. No strangers to the restaurant business, the Tennessee couple used to spend their winters at the campground across the highway. Recognizing a great opportunity, they completed some renovations and were soon open for business. Despite the fact that the place had no sign or even a name, they were met with immediate success. The locals can be credited with naming the place after Gary's fishing skiff, the "Mangrove Mama," that usually sat out front. With the birth of their second child, the Bell's decided to return to Tennessee and sold Mangrove Mama's in 1988.
Since then, a few minor changes have been made to the restaurant. The bar was moved to the house out back and aptly named "Captain Eddie's Hideaway." An elevated deck was added, along with a patio to accommodate outdoor dining. In March of 2019, two new owners and childhood best friends from Akron, OH decided to take the reigns. The new owners, Aaron Hervey and John Cameron, have dreams of retiring in the Keys and simply couldn't pass up the opportunity to breathe new life into such an iconic spot as Mangrove Mama's.
While there's been many changes, owners, and menus over the years, one thing has always remained the same: this little gem on the side of the highway has always been a welcoming place for locals and travelers alike. And we hope it'll stay that way for another 100 years!
Over the decades, not much has really changed here. We are still an oasis for those traveling through, as well as a treasured watering hole for the locals. Here at Mangrove Mama's, good food, good drinks and good company never seem to go out of style. So join us under the banana trees and coconut palms and swap a couple stories of your own!